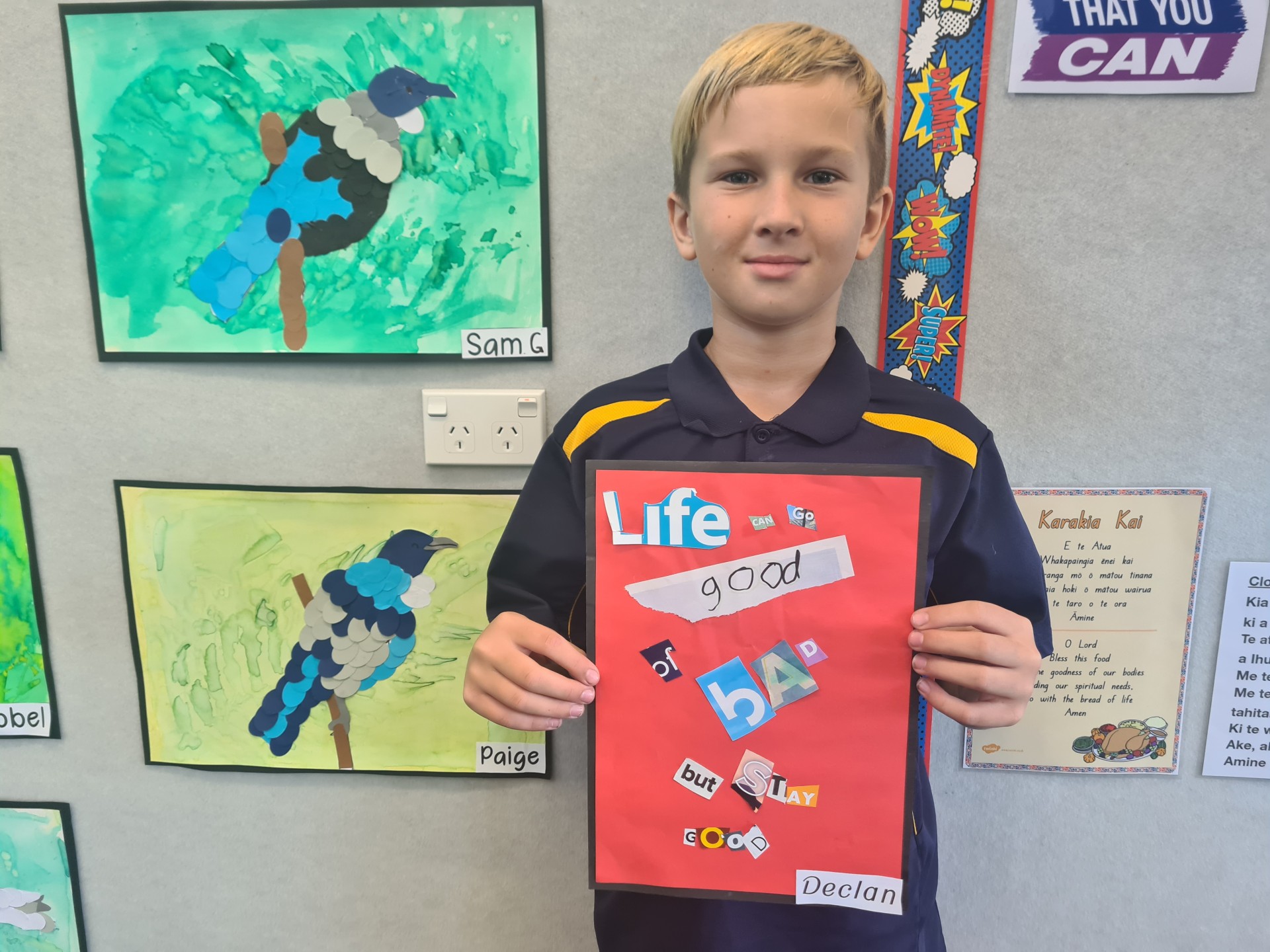 The learning intention was 'to develop an understanding of poetry by exploring its structure, language and features'. Students had the opportunity to choose from one of four workshops run throughout the space of a week. Each workshop was designed to introduce students to a different form of poetry, while also giving them an opportunity to experiment and create their own poems.

We kicked off the week with a workshop on blackout poetry. Blackout poetry is a great way for students to develop their imagination and creativity, as well as their language and literacy skills. We made our poems by using sharpies to black out most of the words on a page of text, leaving a few selected words and phrases visible. The remaining words and phrases were then arranged to make a poem. The process of creating the blackout poems encouraged students to look for meaning and connections between words, which is a valuable reading comprehension skill.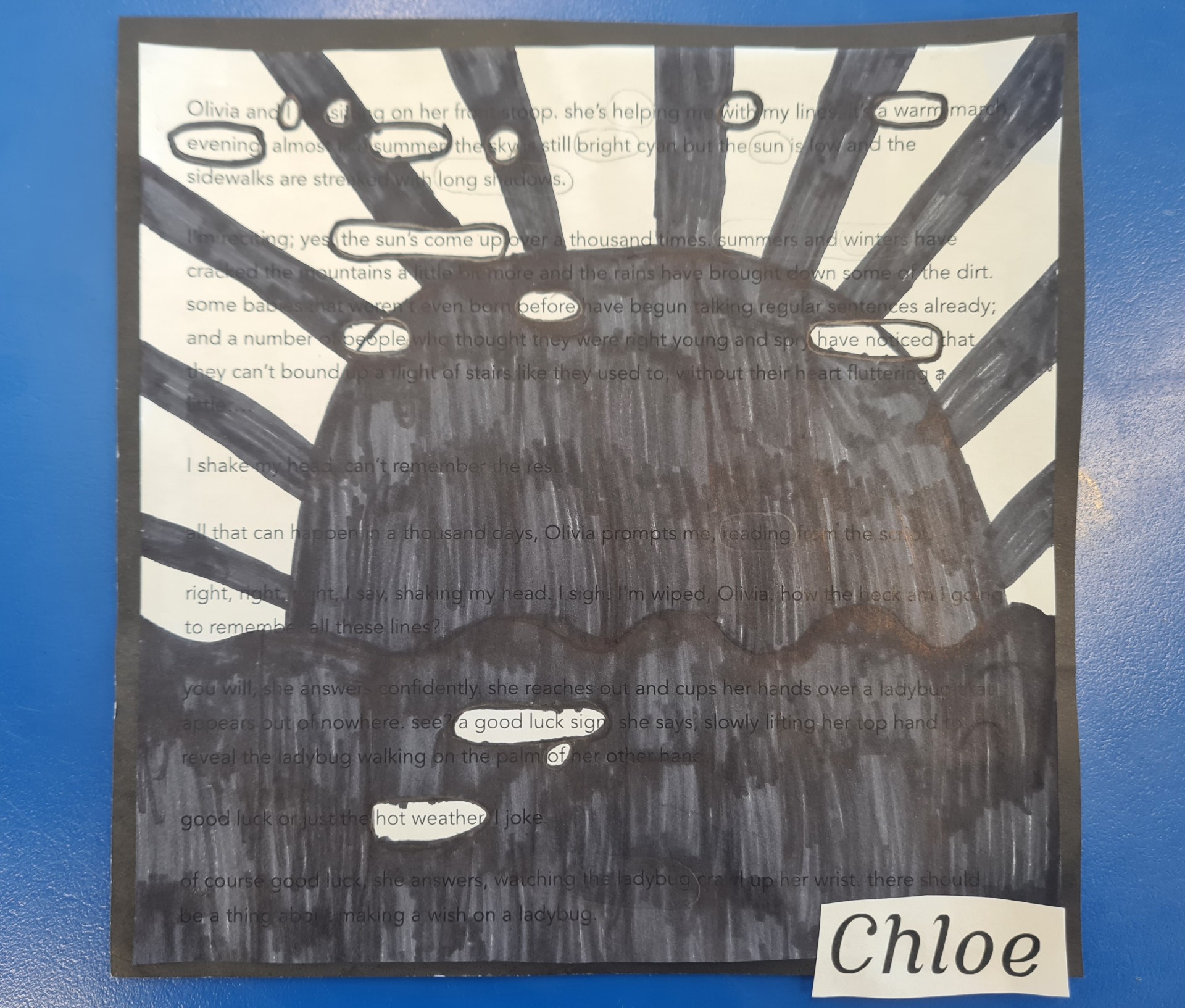 Found poetry workshop was on found poetry, where the students were given a collection of old magazines and newspapers and encouraged to cut out any words or phrases which caught their attention. Once they had a collection of words and phrases, they arranged them in a way that created a cohesive and meaningful poem. They experimented with different combinations of words until they found a structure and rhythm that they were happy with. Finally, all of the words were glued onto coloured card to share with others. Through the process of making these poems, students were engaging with literature in a new and exciting way, and discovering that poetry can be found everywhere, even in the most unexpected places.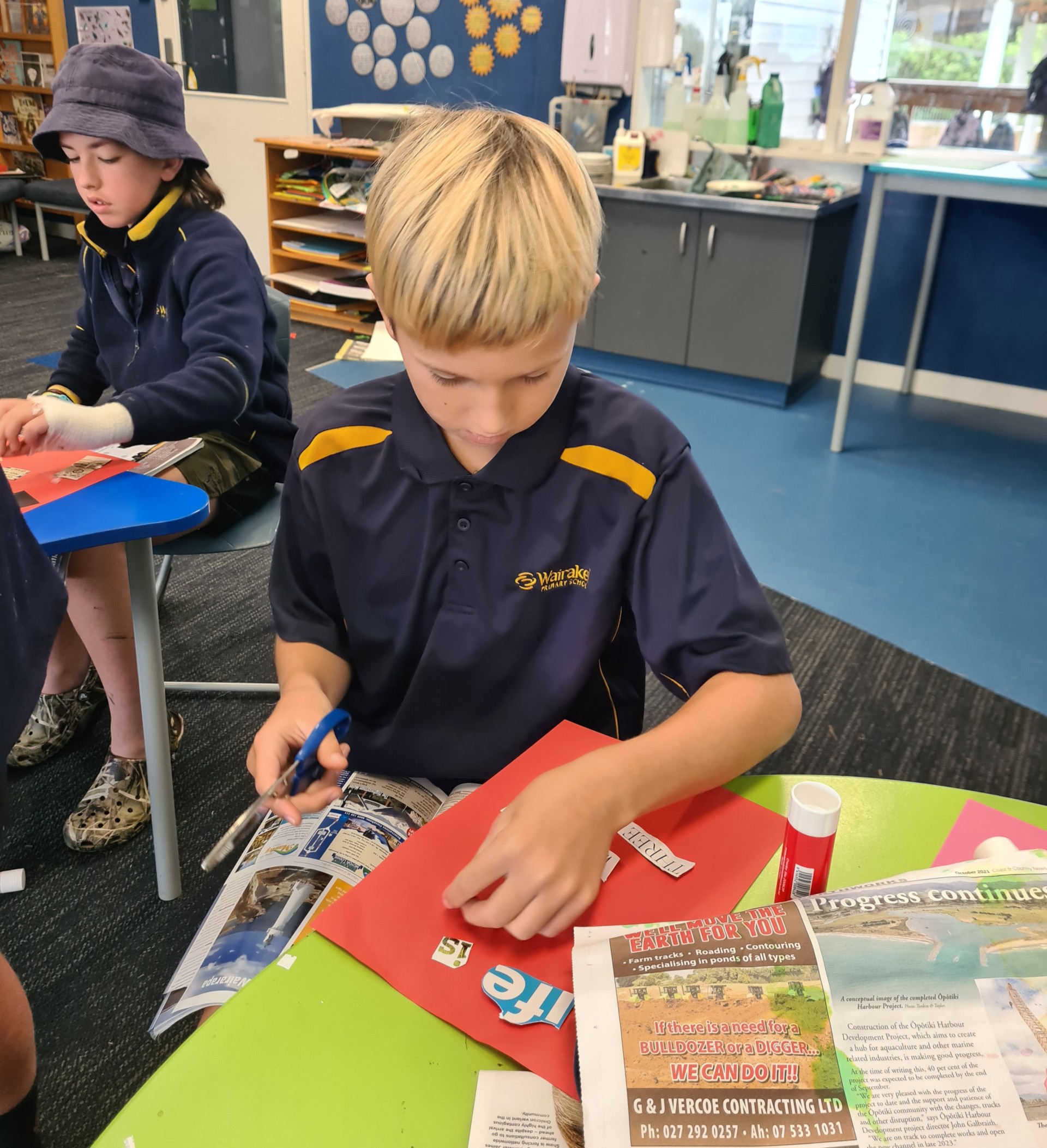 Concrete poetry uses words and their physical arrangement to convey meaning. With a focus on 'taonga' students planned their poems by writing a list of the things that they value and treasure. Using the website 'Language is a Virus' students created a visual representation of their words. They experimented with different fonts and colours to create a design that reflected the theme of the poem and created a visual impact.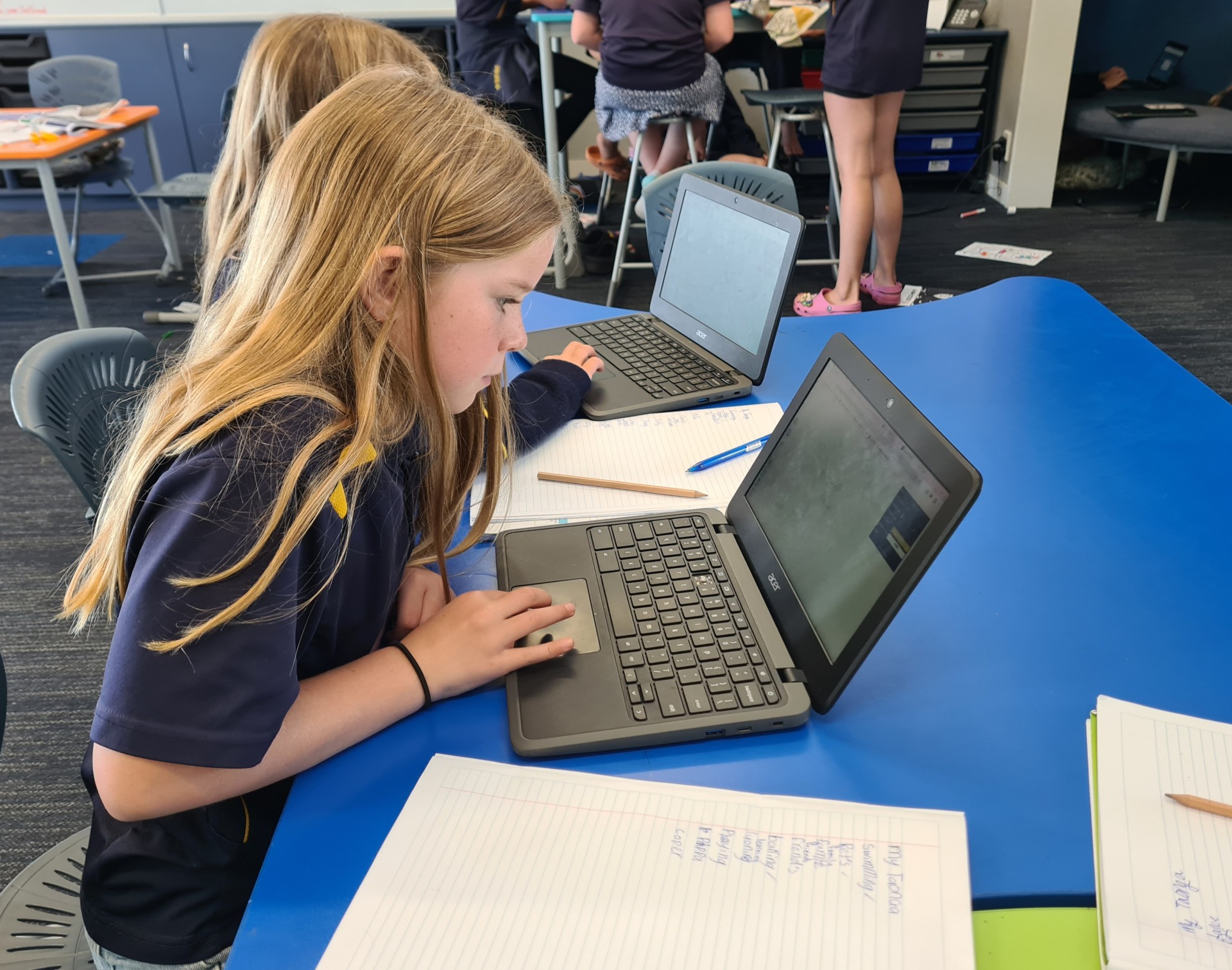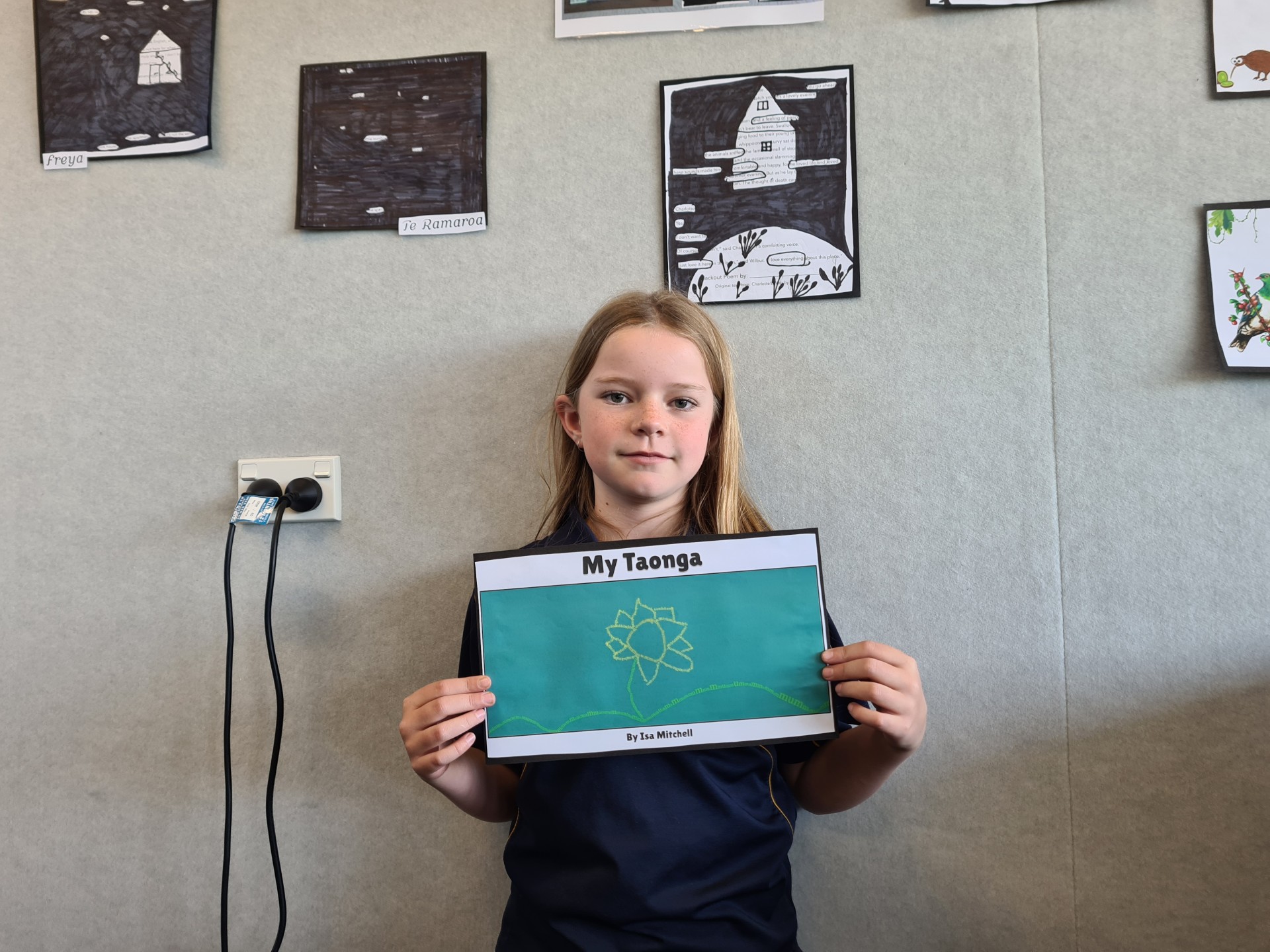 Finally, we had a workshop on autobiographical poetry. Autobiographical poetry allows students to explore their values and emotions through writing. We planned our poems by writing about our interests, needs and wants. This was then published on white paper which was folded like an envelope. Students decorated the outside of the envelope shape with their own designs that related to the content of their poem.
---