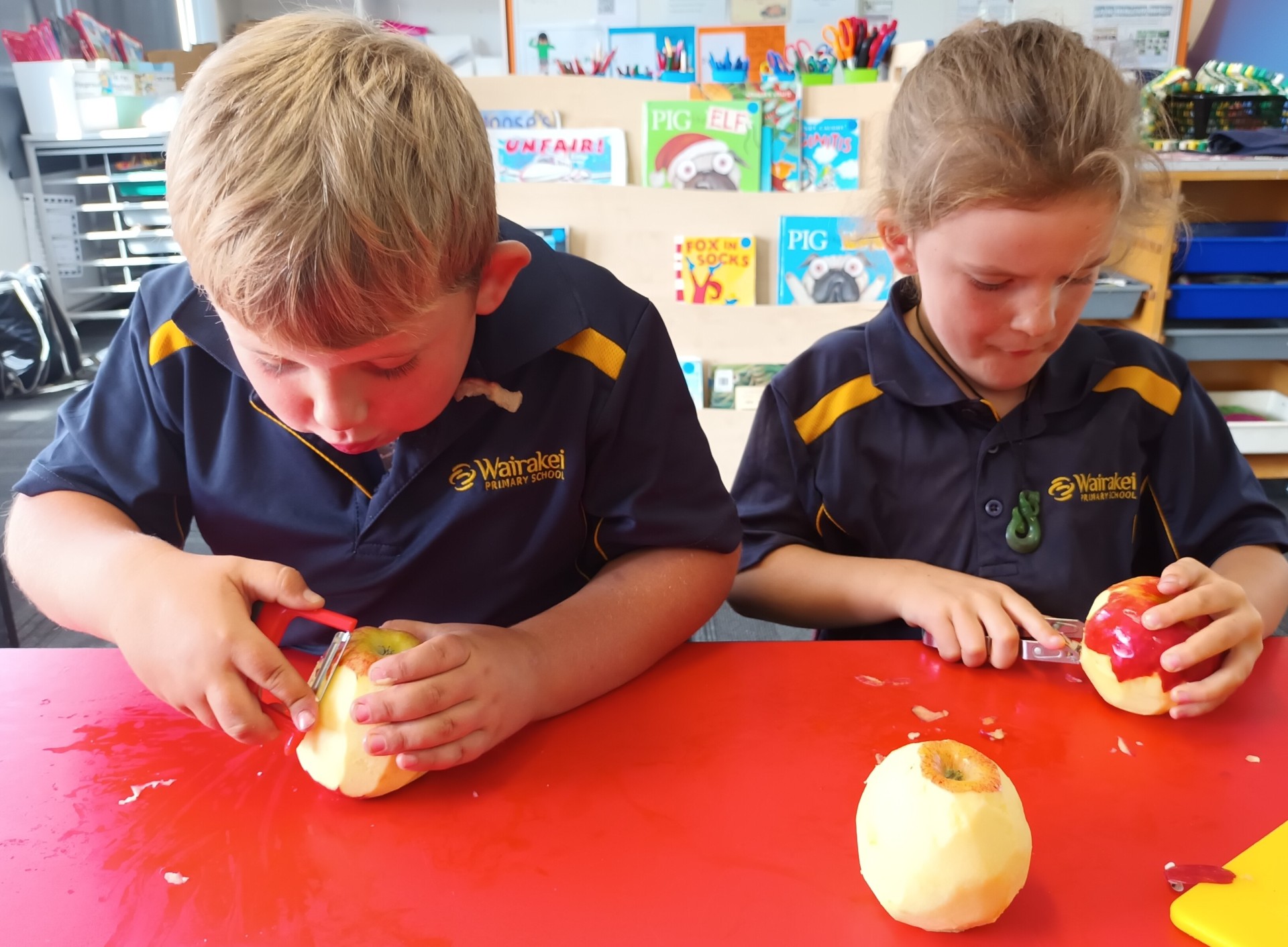 It sounded delicious and I could see how Room 13 could include the making of Mack's fruit salad into our Inquiry topic, Movement Madness.
We wrote our recipe cards, making sure we were following the success criteria for writing instructions. This included a title, numbered steps, bossy words and short clear sentences.
I thought it would be a brilliant idea to take the finished fruit salad home for pudding. However, the students in Room 13 had other ideas, as they wanted to sample it as well. Tomas even went as far as writing me a letter to make this request. Needless to say, I was seriously out voted.
Our master chef, Mack, was on hand to make sure we were following the instructions carefully as well as being a bit of a whiz with the peeler. As part of our Science investigations, we have been learning how we use everyday objects by applying a force. Either a push or a pull. The students were able to explain what force they were using when they were preparing the fruit.