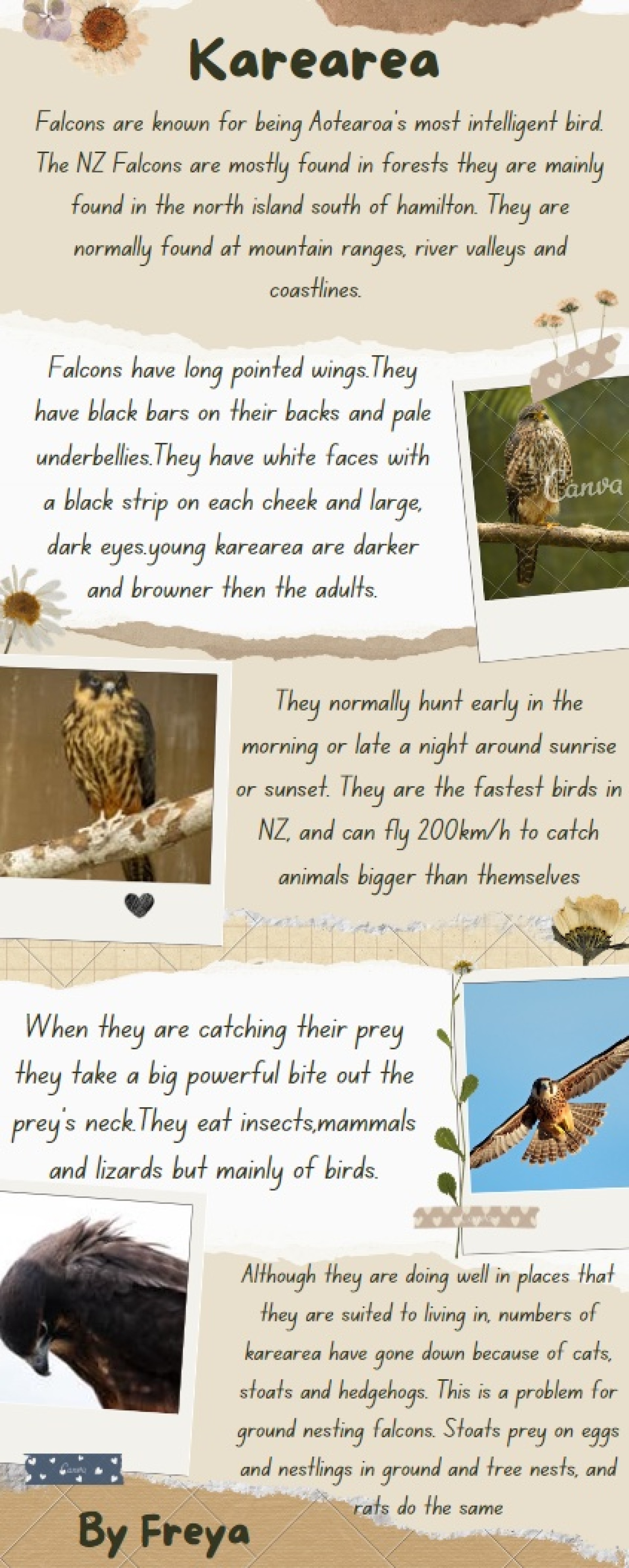 Before beginning the artwork, we spent some time learning about the characteristics, habitats and behaviours of some of New Zealand's native birds. Students planned and wrote an information report about a bird that they were interested in, and that they thought had a personality similar to their own. We discussed the importance of conservation, and how we can help protect these birds and their environments. These information reports were published on Canva using an infographic template.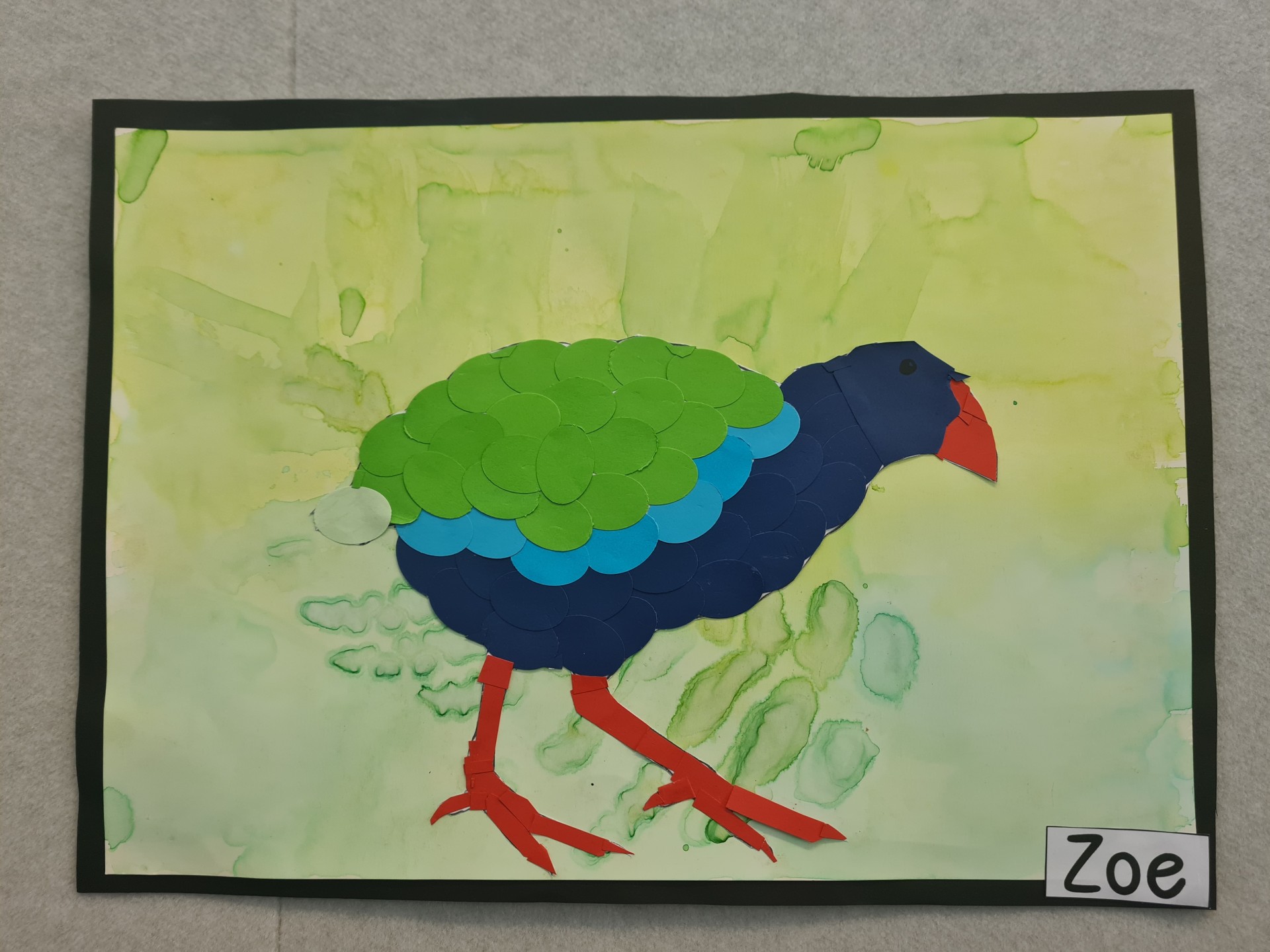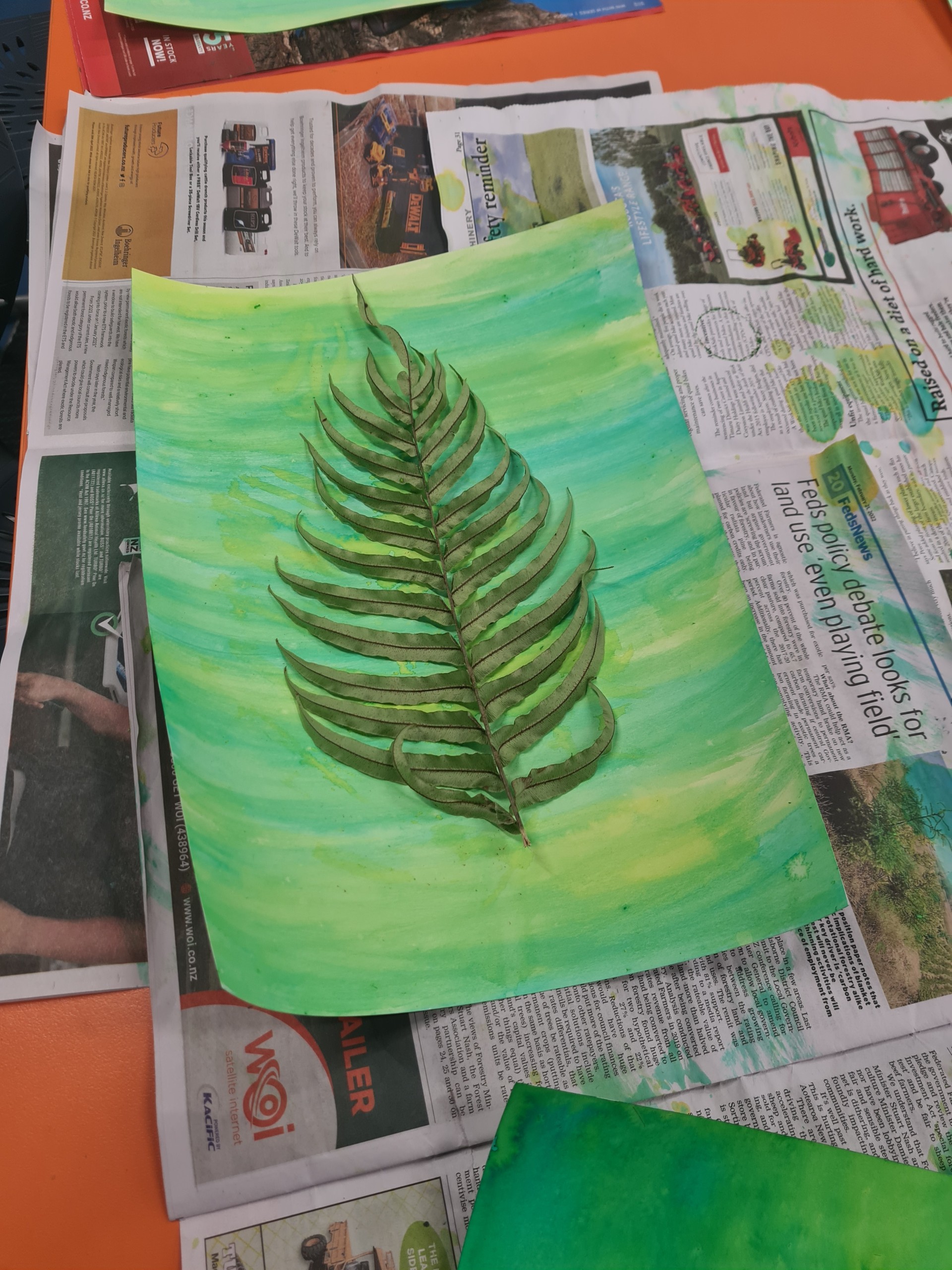 While we did this, we painted ferns with the dye and pressed them onto the paper. This created a beautiful, textured background that reminded us of the native forests and bushlands where these birds make their homes.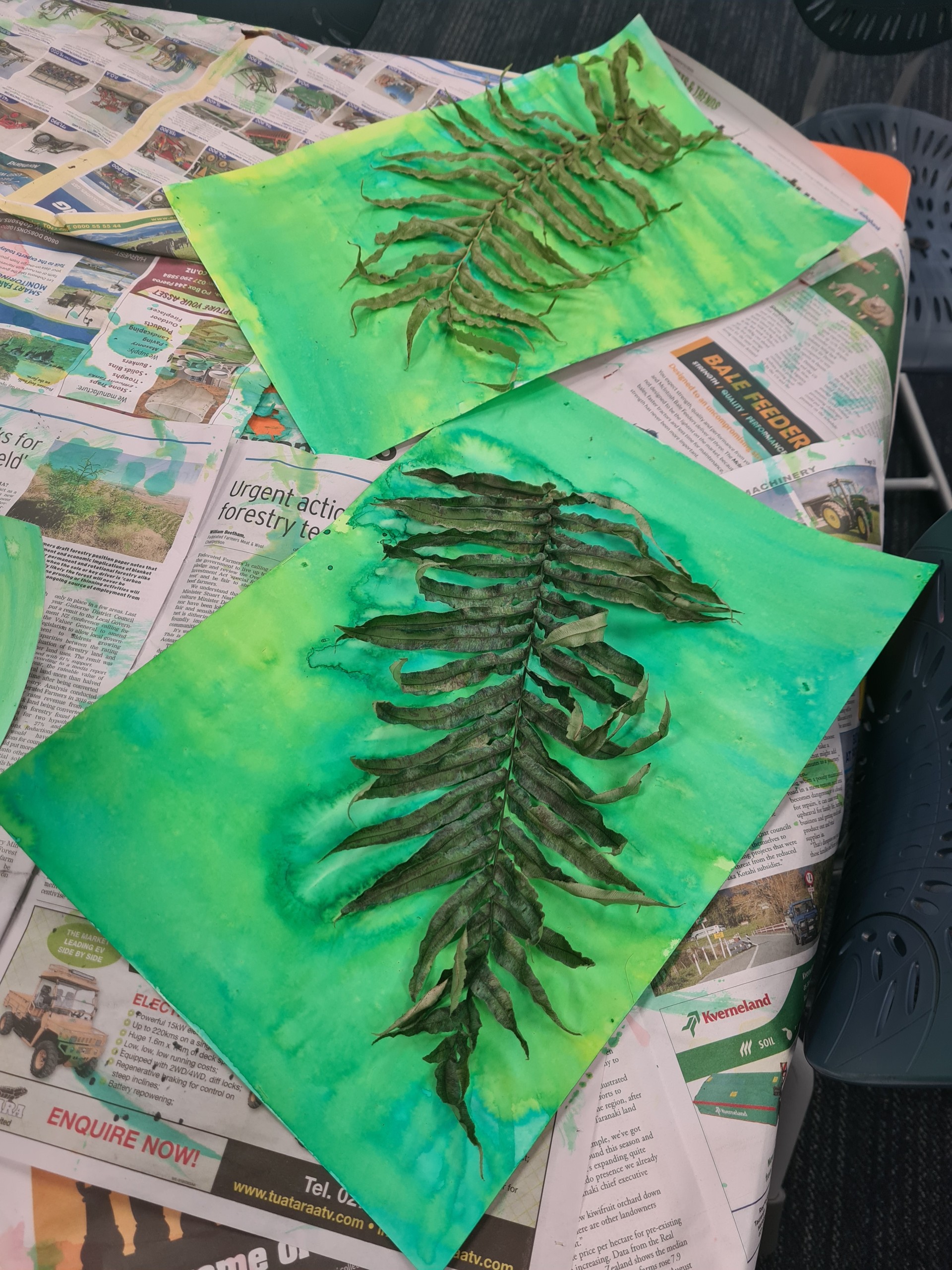 Students used a hole punch to create small circles from coloured cardstock. These circles would become the bodies of our birds. Students chose colours that were inspired by the feathers of the different birds that they had researched and were creating. For example, blue for the tūī, red for the kākā, and green for kākāpō.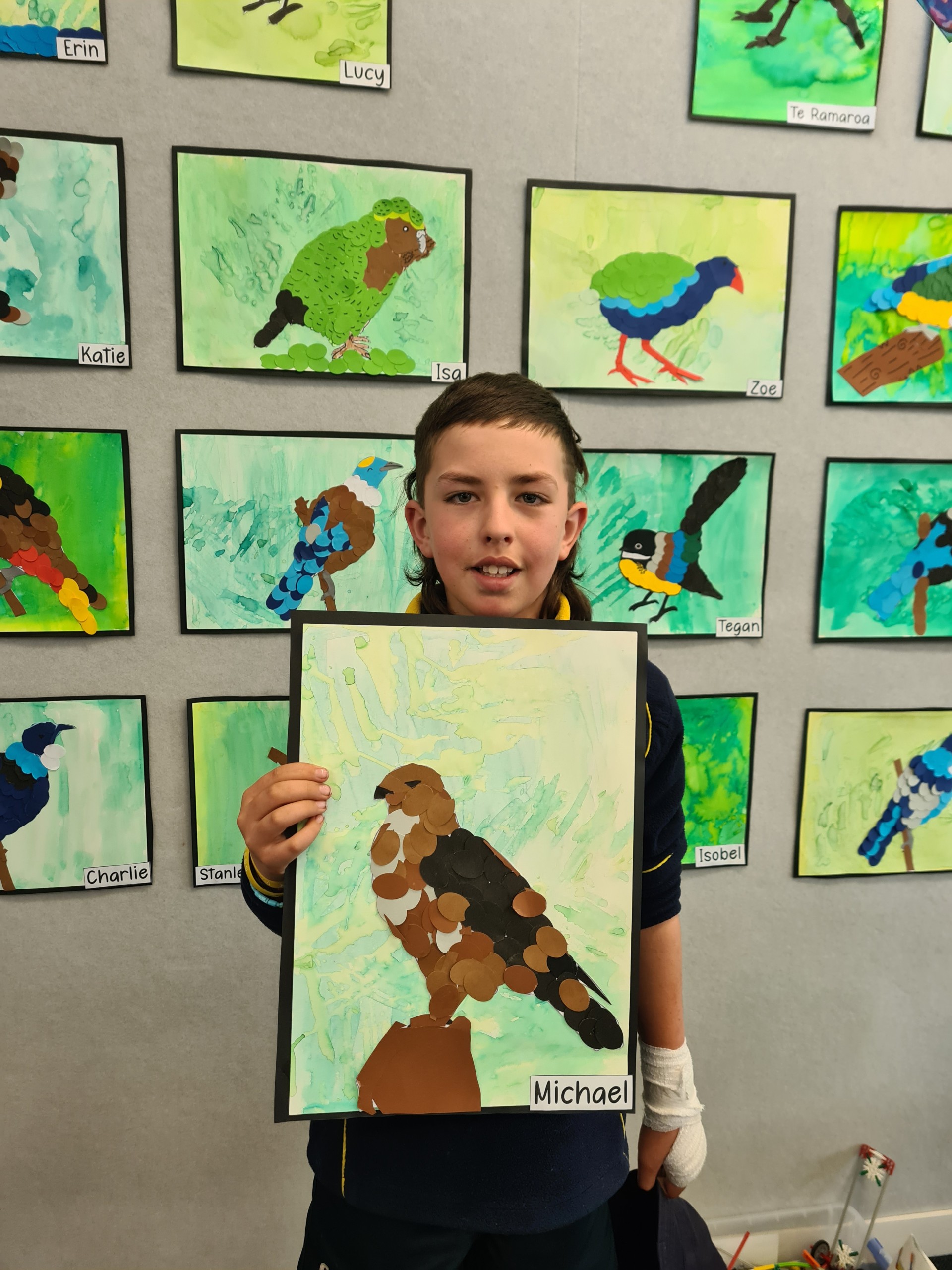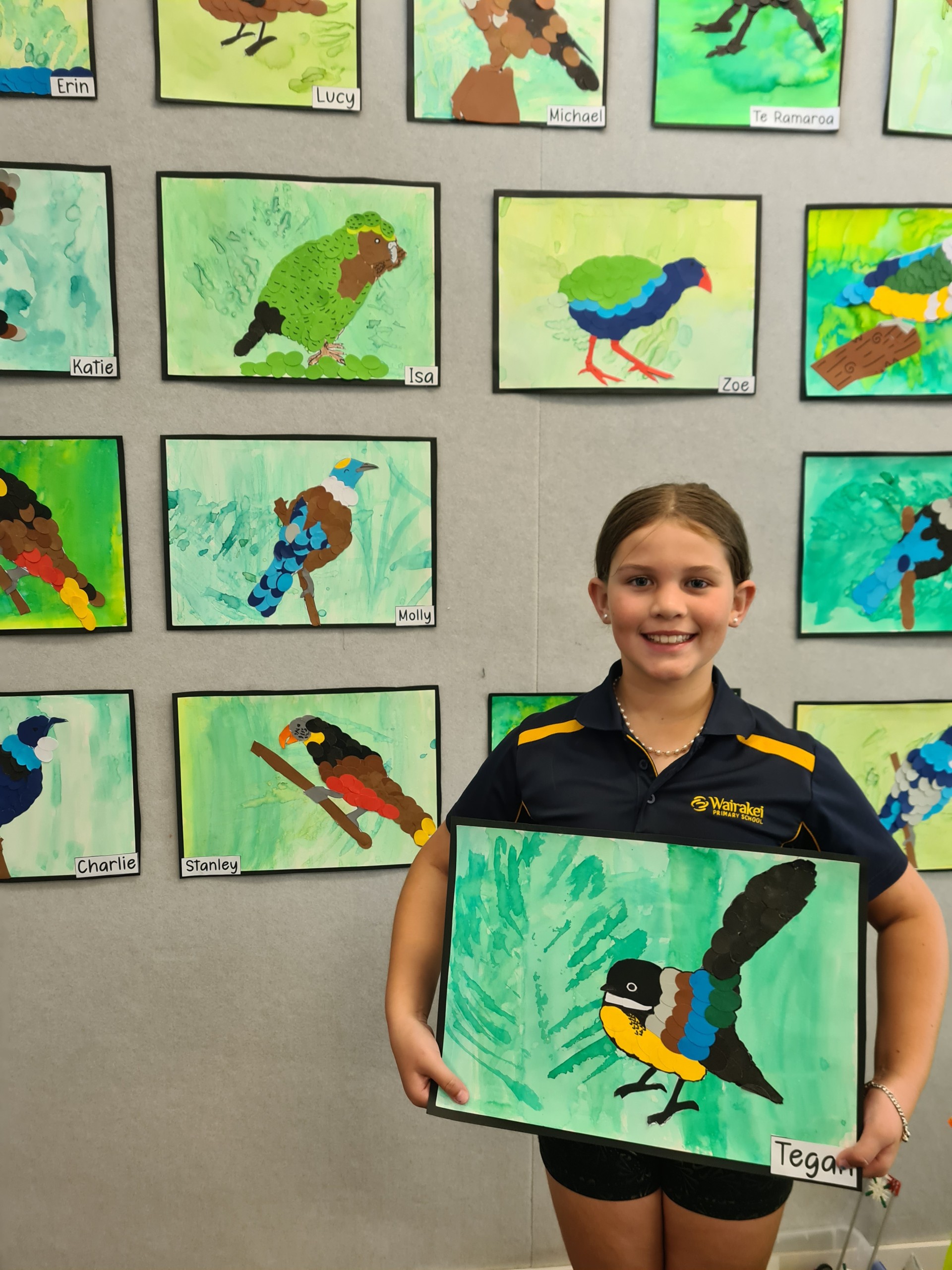 The end result is a stunning display of native New Zealand birds, each one unique and beautiful in its own way. It was an engaging way to learn about these special creatures and bring their information reports to life, appreciating the natural world around us.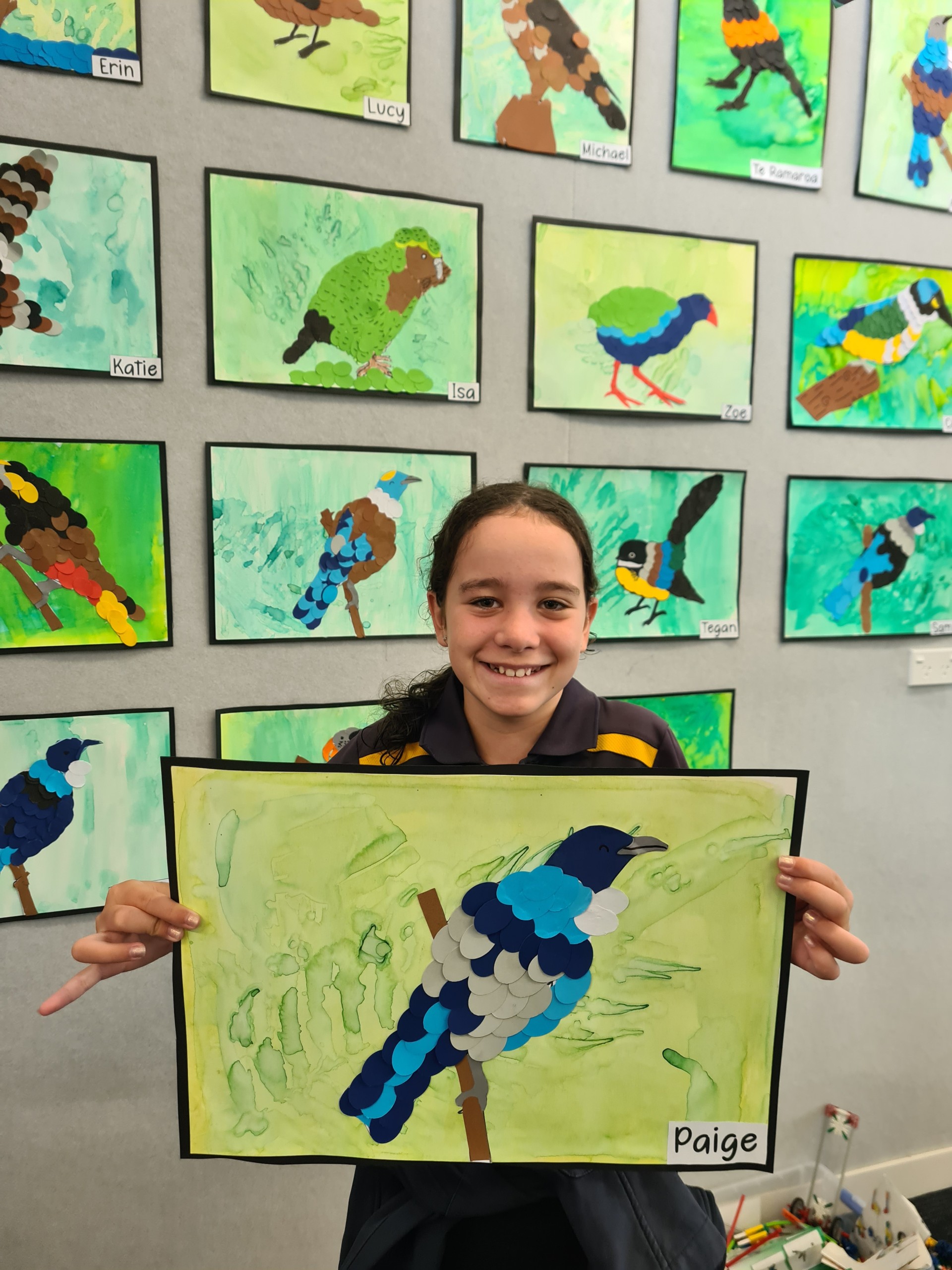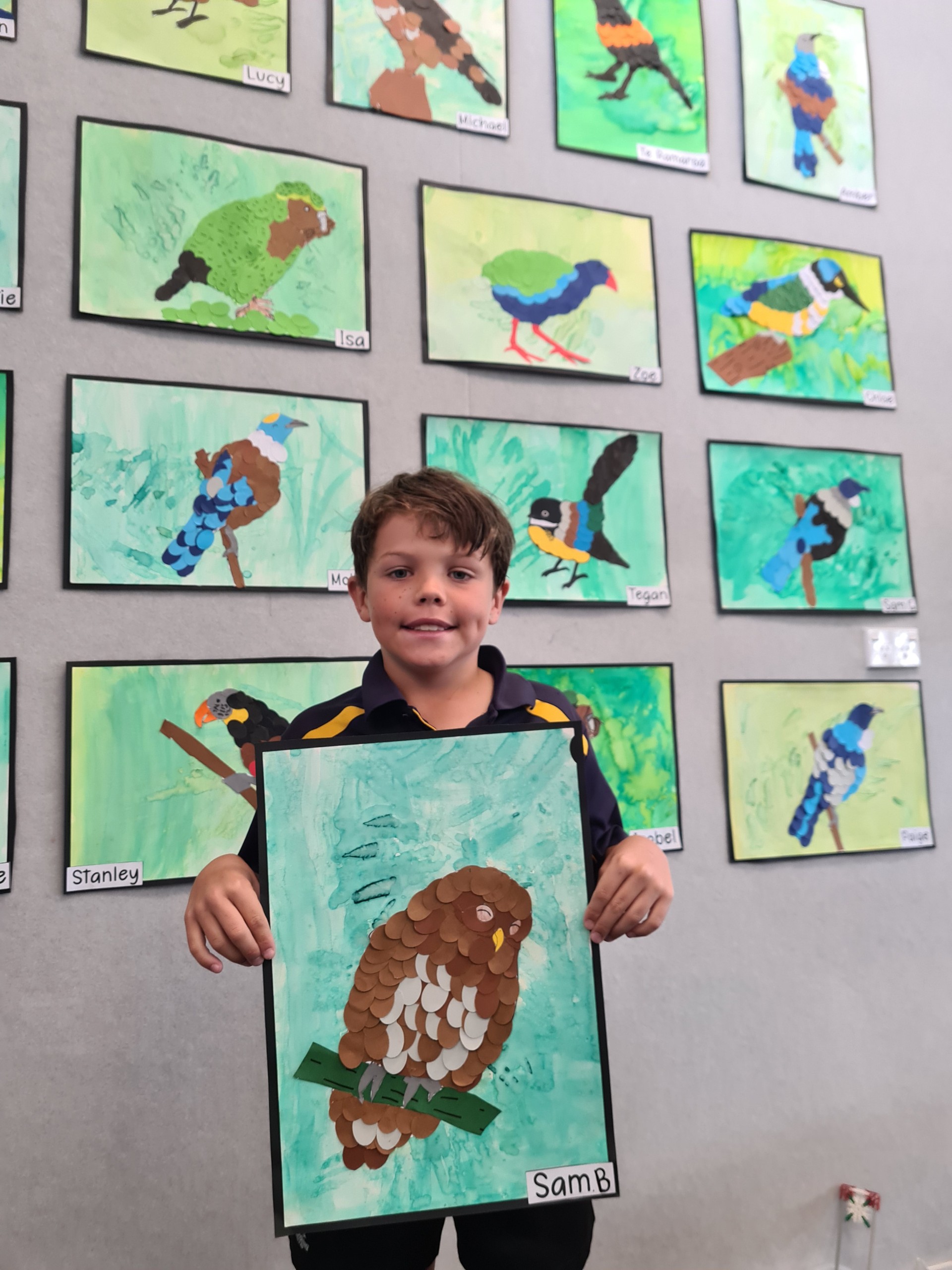 ---