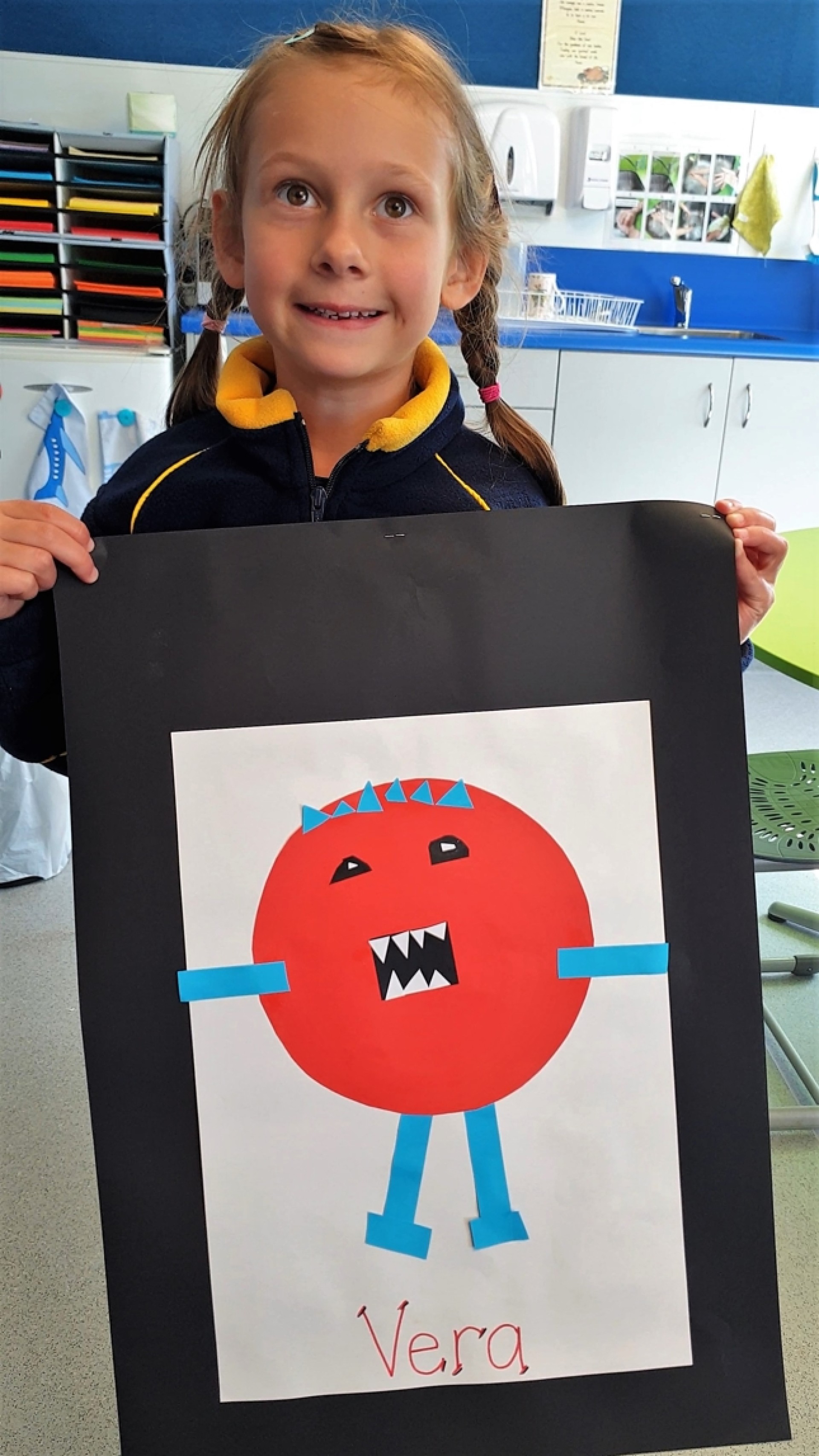 Sorting Shapes
Most students knew the names of these shapes and could easily group them together. They collected objects from around the classroom and sorted them into shape groups. There seemed to be lots of rectangle objects in Room 16.
Describing Shapes
When describing these shapes, the students were introduced to the mathematical terms; sides, straight line, curved line and vertices.
Guess the Shape Game
When playing the game, 'Guess the Shape', students had to describe, using those mathematical terms, a selected shape to a chosen student who could not see the shape. The chosen student needed to identify what that shape was. This game provided the students with lots of opportunities to use those descriptive words and connect them to the correct shape.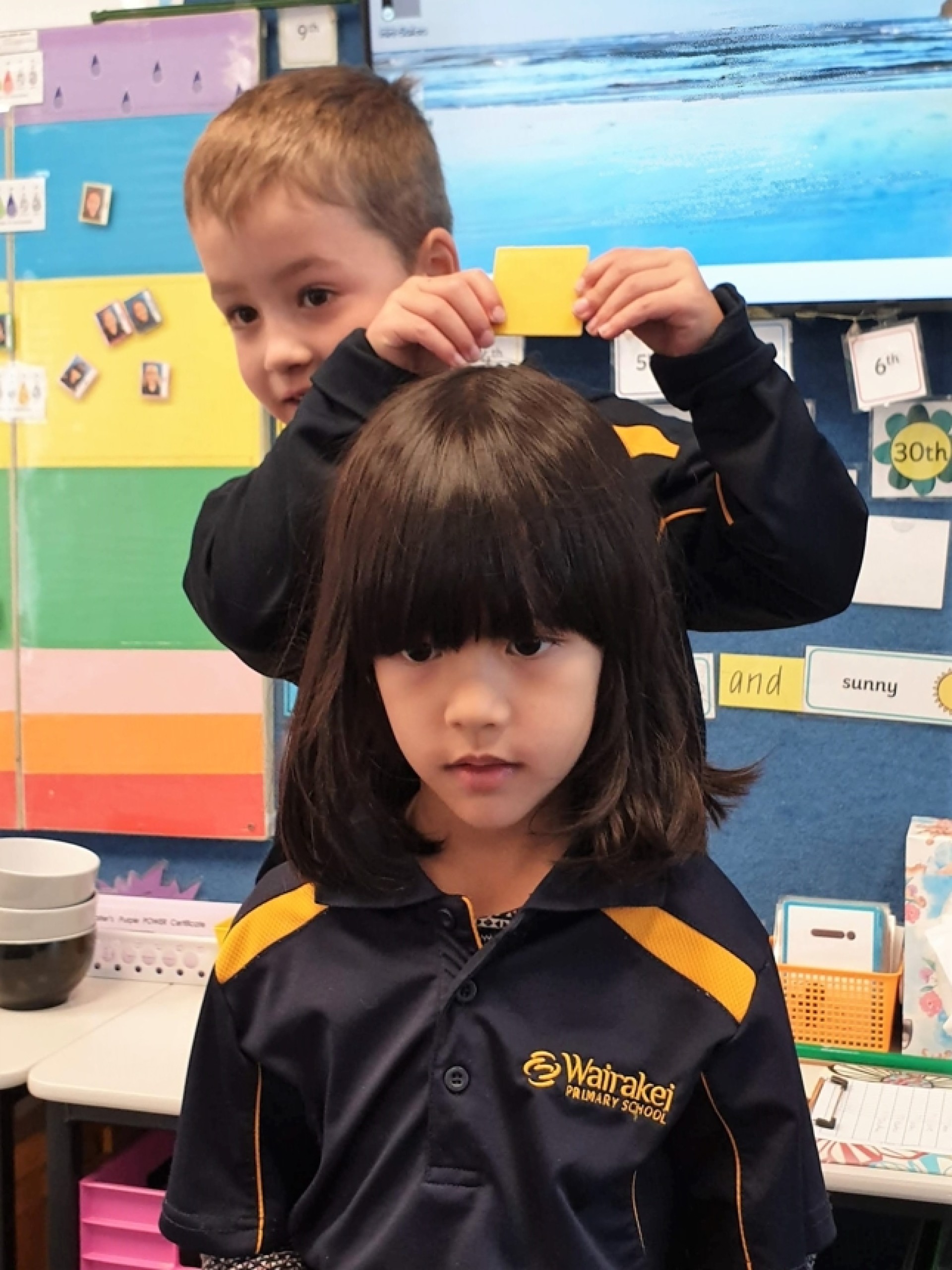 What's this shape? Billy

It has four vertices and four lines. They are the same. Evie

It's a square. Ellie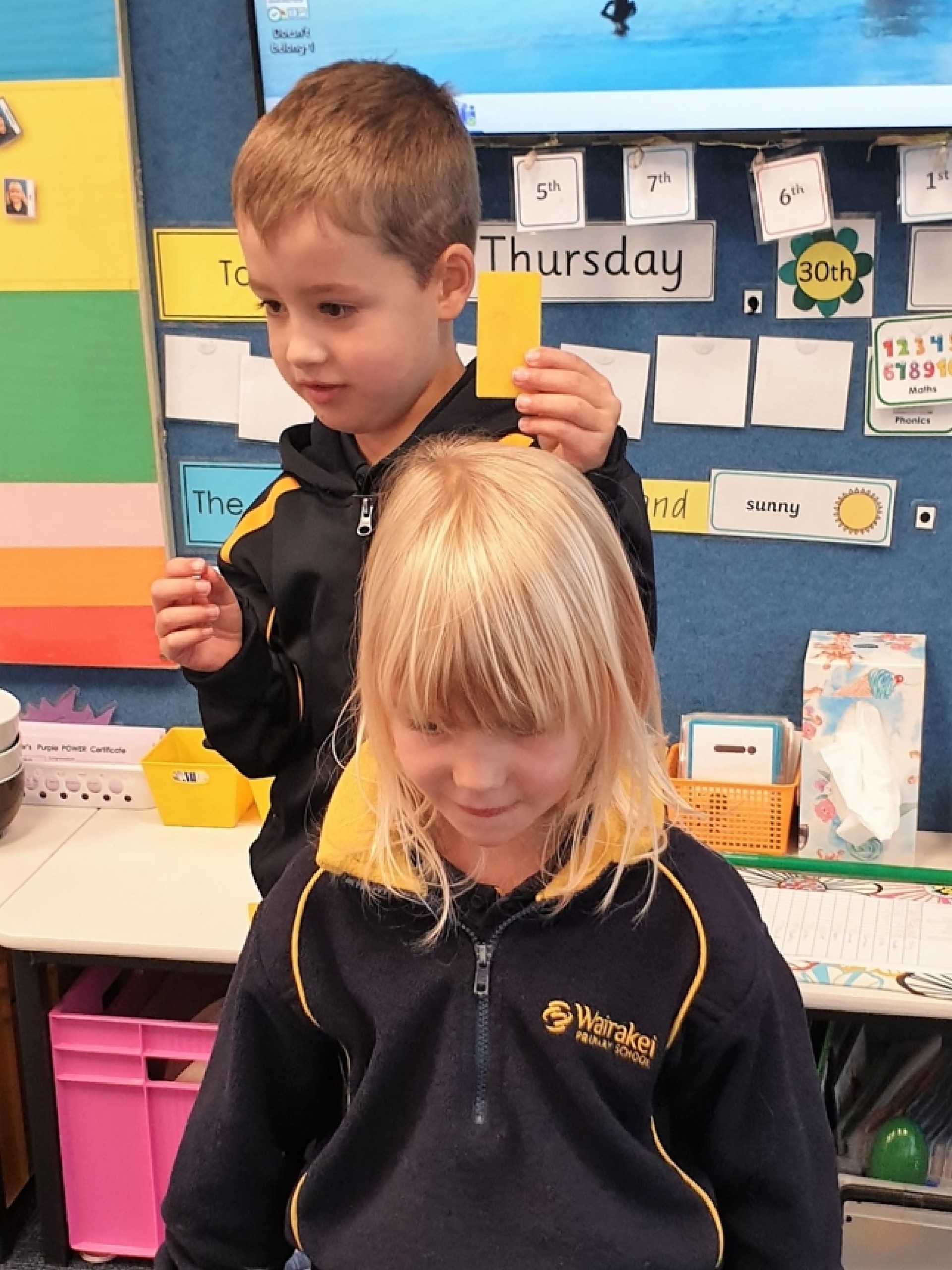 Now, what's this shape? Billy

It's got four vertices. Two lines are little and two lines are big. Tabitha

I think it's a rectangle. Jade
Shape Monsters
The students selected one large shape and transformed it into a Shape Monster. Using black and white paper, they crafted an open mouth with sharp pointy teeth. Arms, legs, hair and eyes were added to complete their scary image. Excitedly, the students named their Shape Monster and described it using mathematical language.

Shape Robots
The students selected many shapes to create their Shape Robot. This mechanical machine had to have a head with two eyes and a mouth, a body, two arms and two legs. It also needed to have a crazy name. When their robot was completed, students had to state the number of squares, rectangles, circles and triangles they used.
Students could identify these shapes quickly and easily. When describing a shape they could use mathematical language to state the number of vertices and lines a shape has.
---