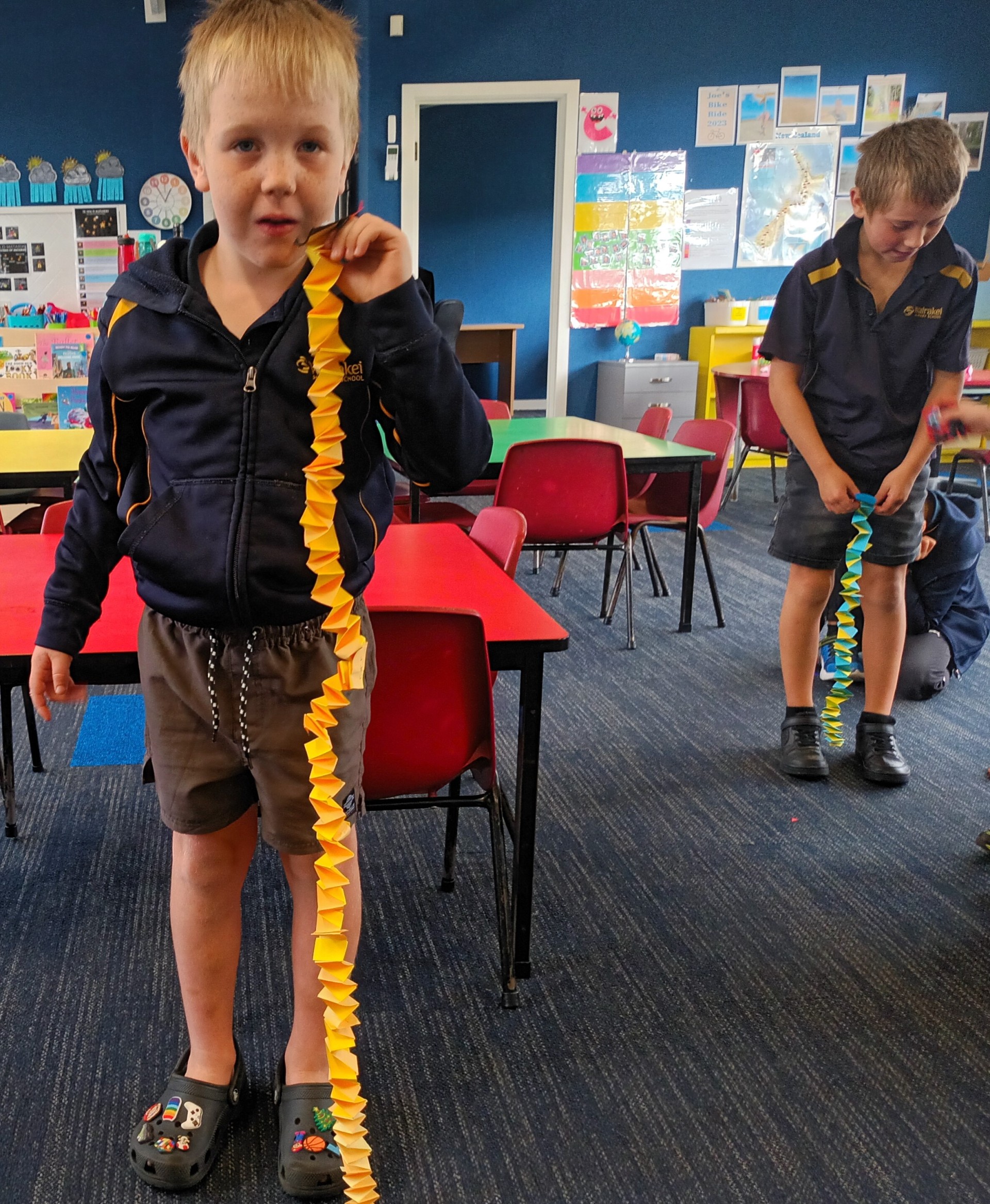 Room 13 students had the opportunity to create an accordion snake as a fun activity that supported their phonemic development (the ability to recognise the individual speech sounds that a letter makes). As a bonus, positional language was used during the making of the snake - up, down, left and right. I casually mentioned that I could make a snake as long as the white board. Who knew this remark would unleash the competitive spirit of a classroom of enthusiastic learners. They were adamant they could make a snake longer than mine. A competition was on!
When the day of the Great Snake Measure Off arrived I was not surprised that the majority of students predicted that I would be very unlikely to win. Naturally, they backed themselves as being very likely to win. The snakes to be measured came in a variety of lengths. Some of the students were excited that their snake was nearly as tall as they were.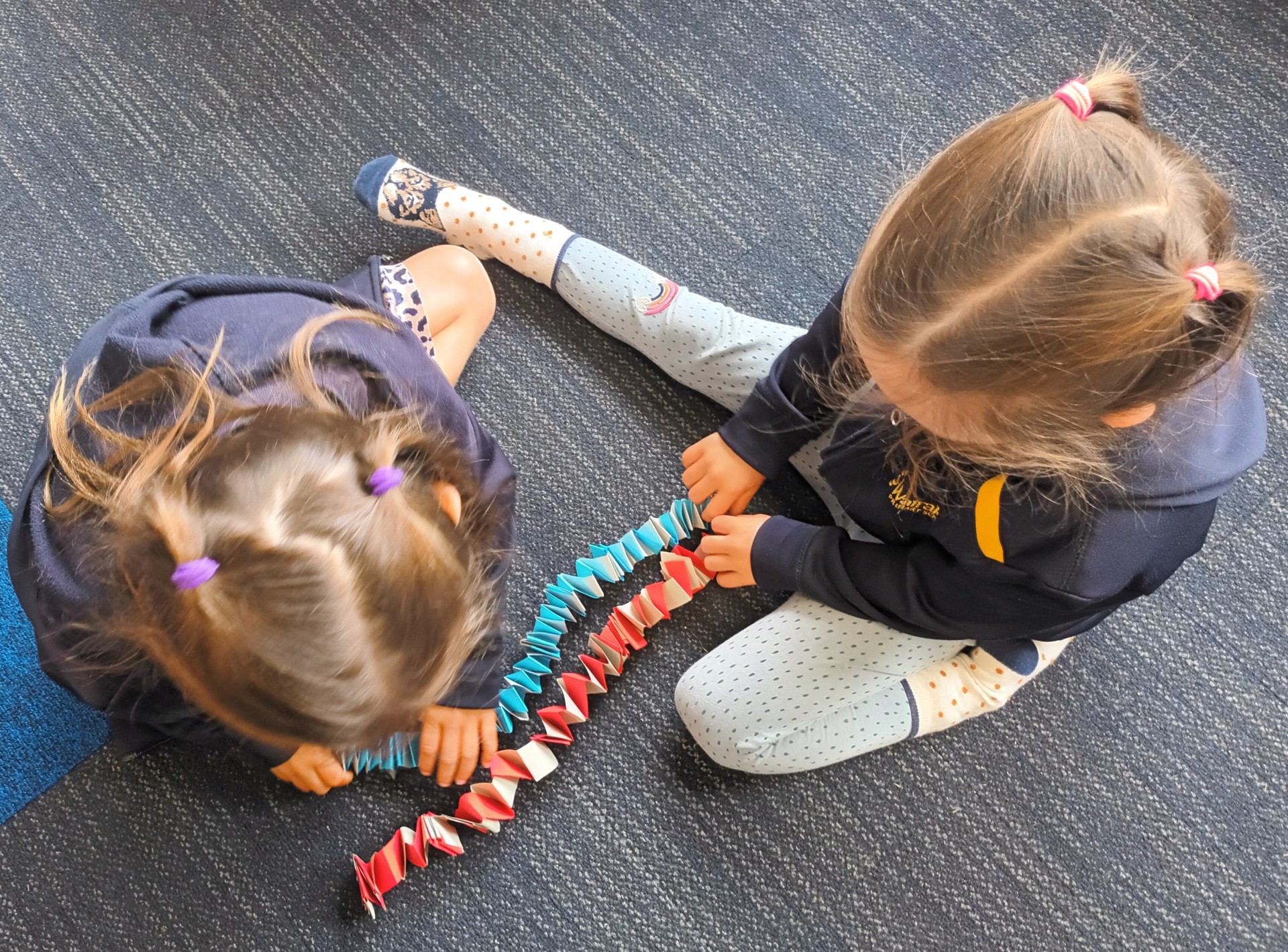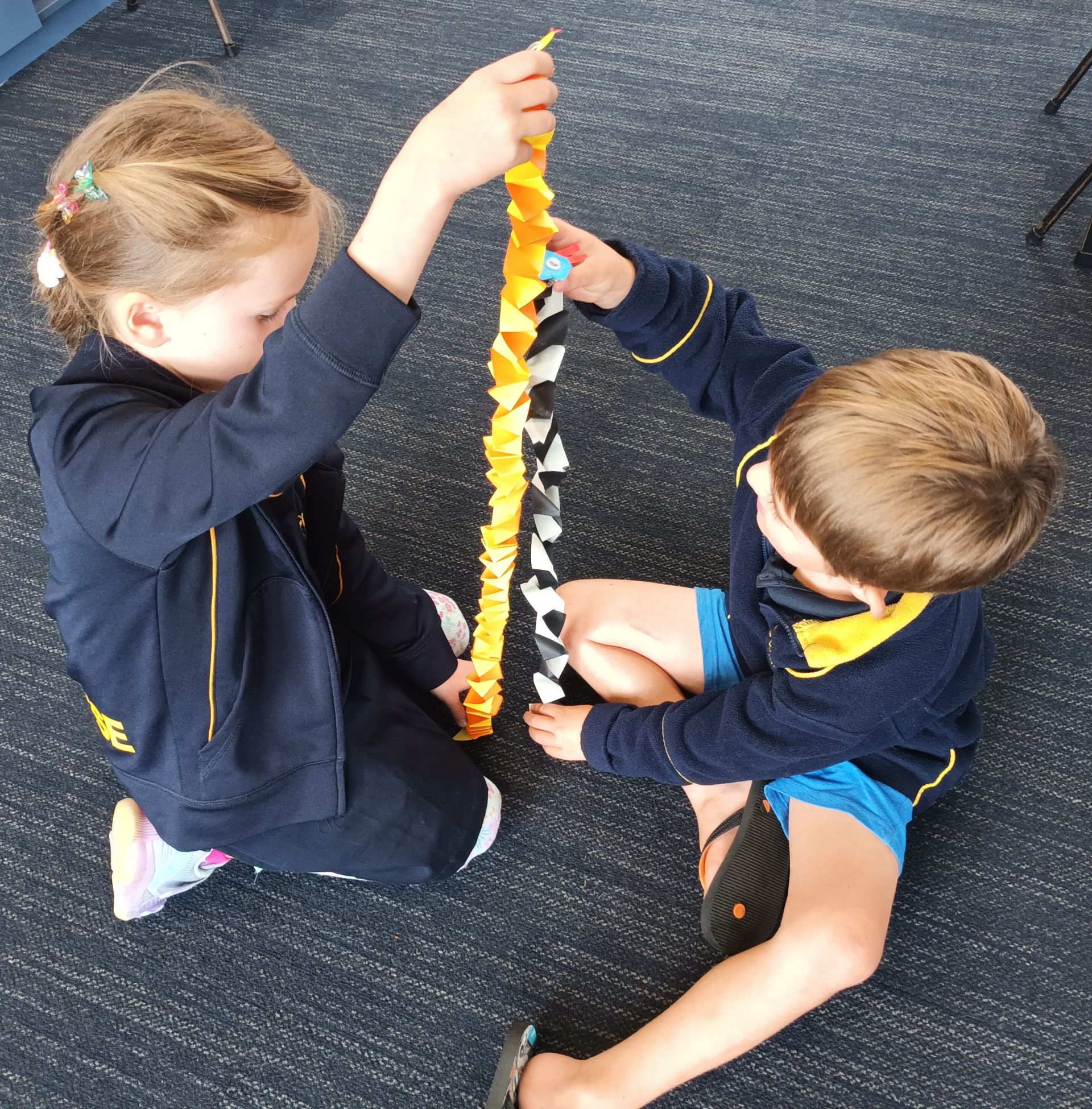 The serious part of the competition began with students measuring their snake in a pair against each other. The student with the shortest snake returned to the circle.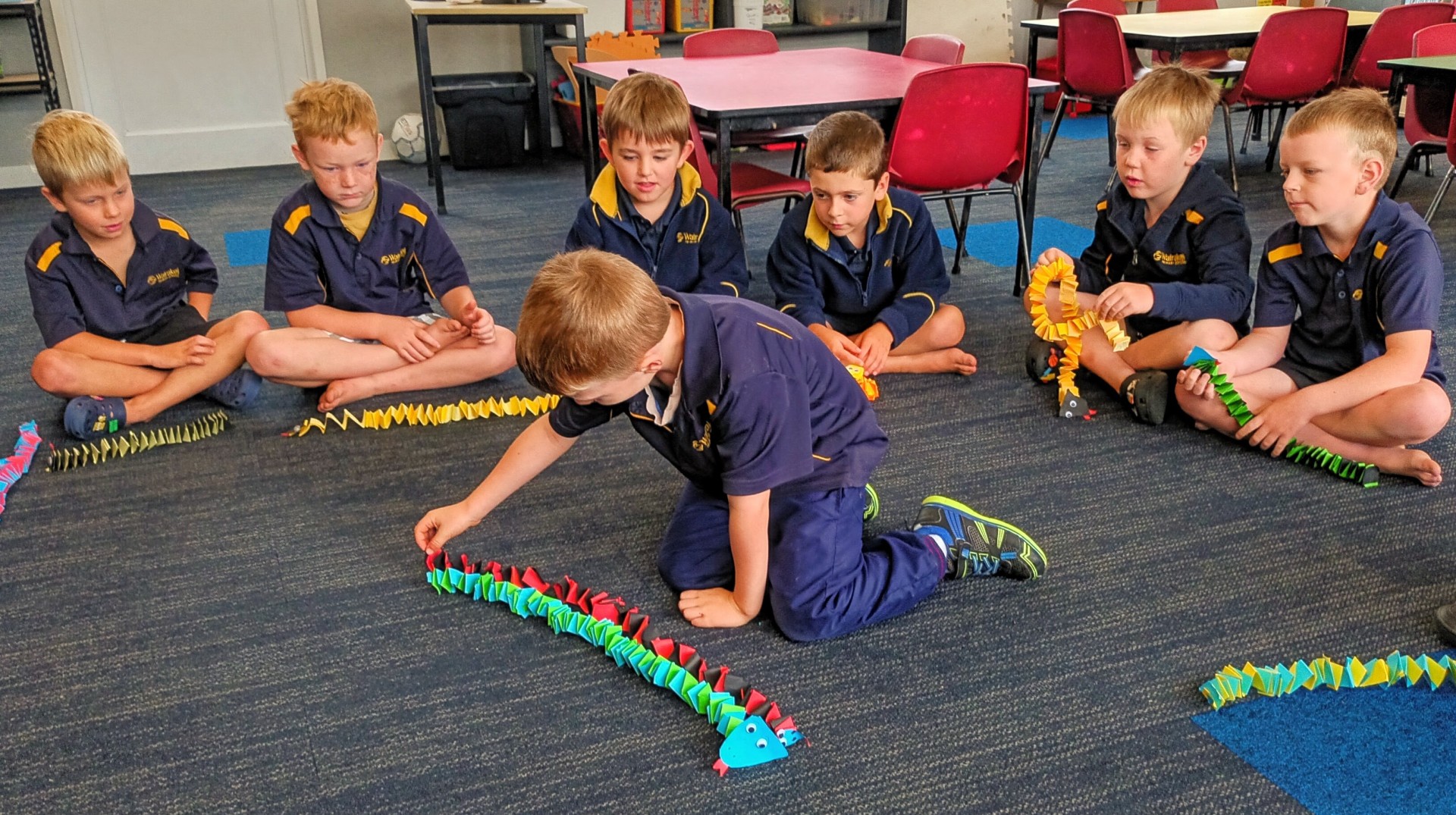 When I was about to bring my snake out of hiding another snake was entered into the competition. It was a group effort and I was seriously worried. Fortunately, my snake proved to be longer.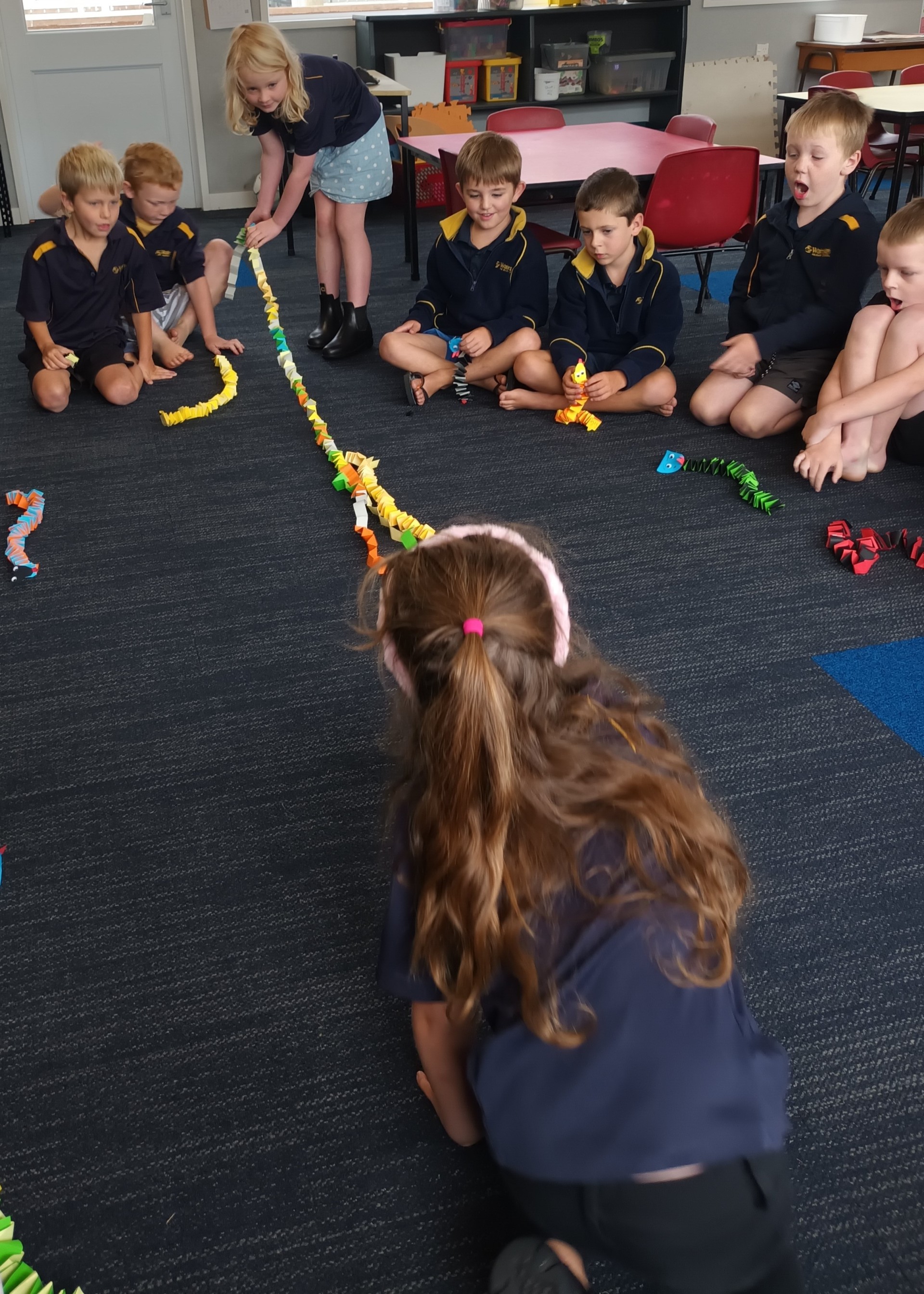 I couldn't rest on my laurels for long as one of the students had the bright idea to lay all of their snakes alongside mine.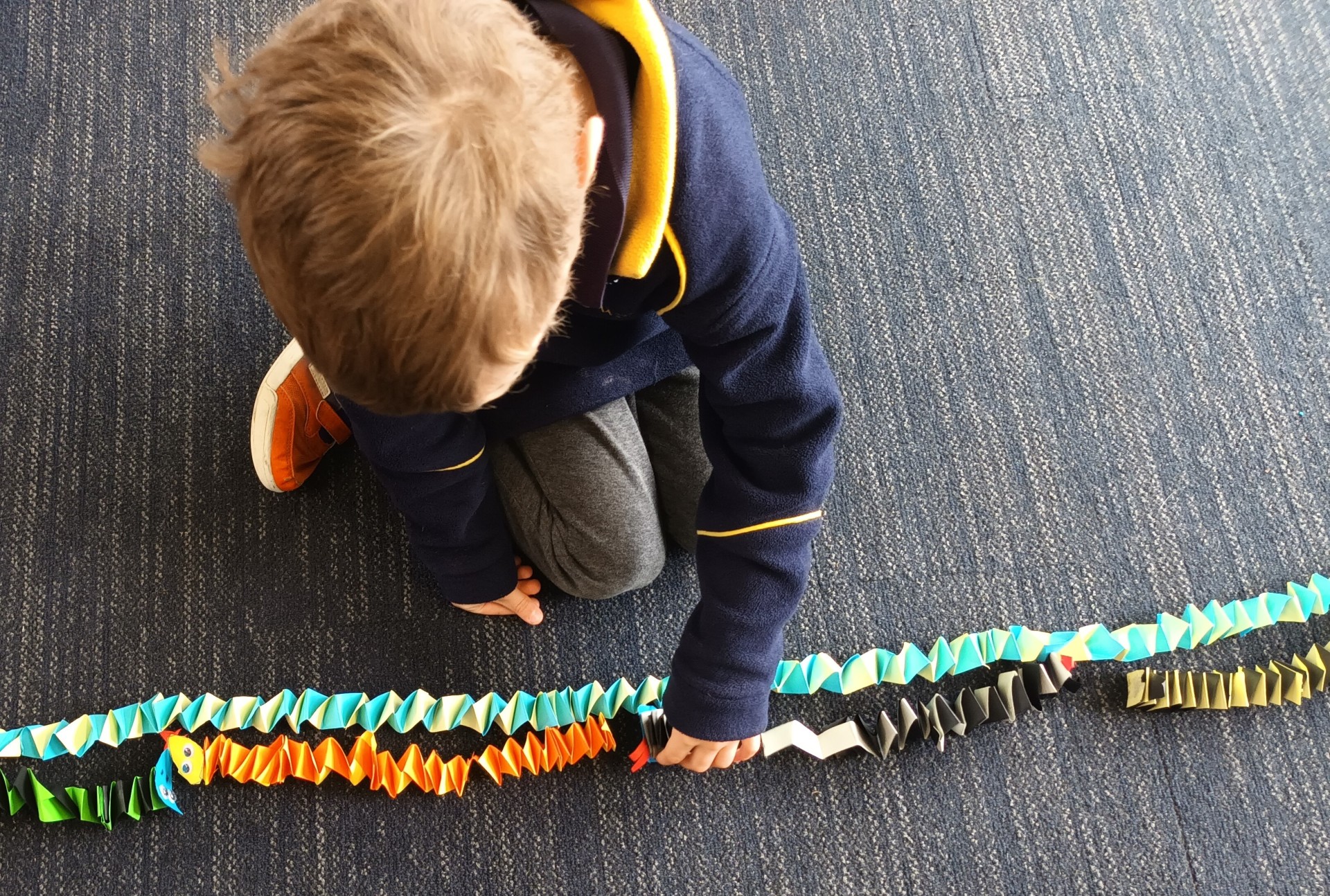 I tried another tactic by measuring the combined snakes with my foot lengths. Then I invited one of the students to measure my snake with their feet. Unfortunately, the other competitors did not accept this as a fair way of measuring.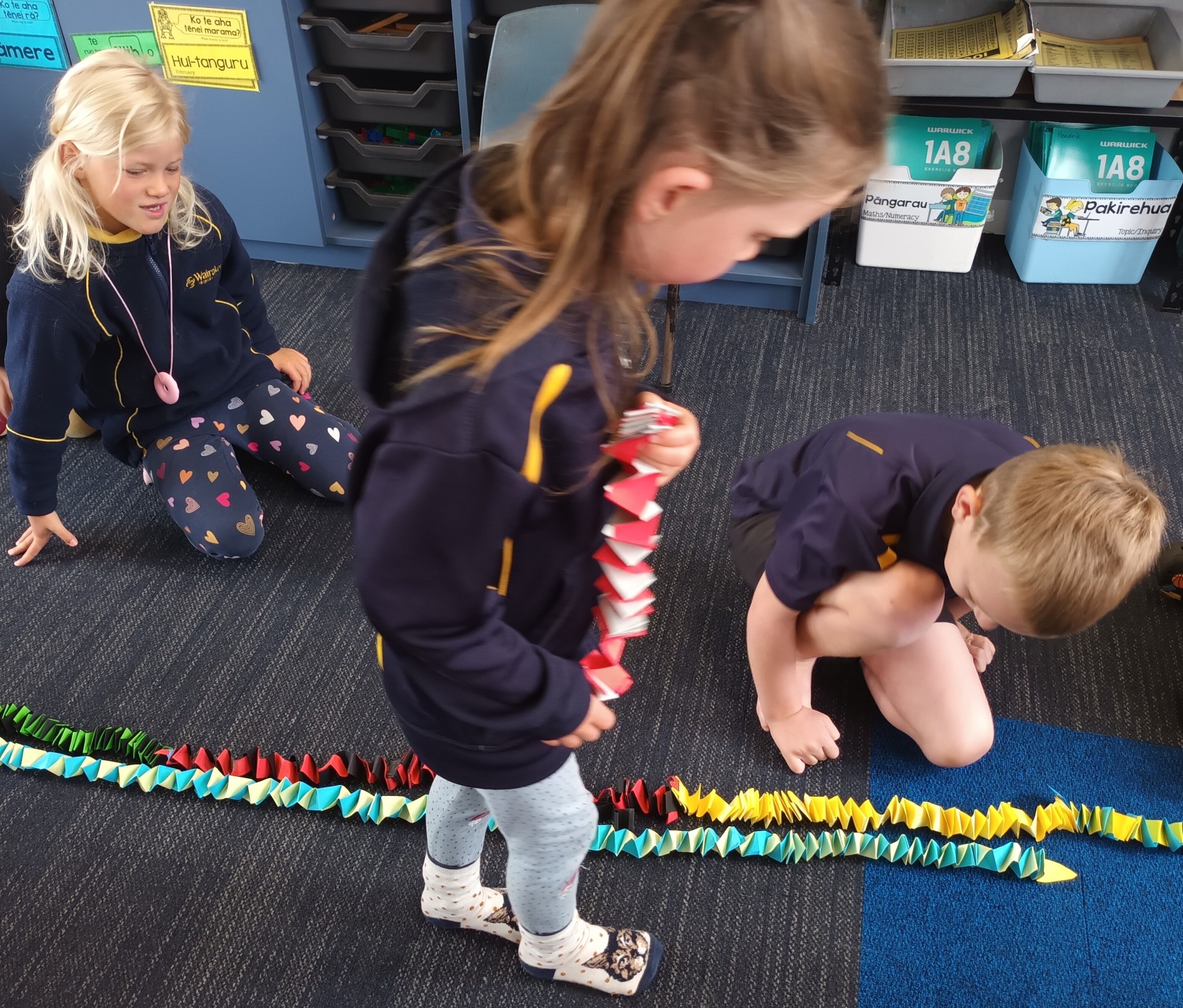 The last few minutes were spent playing with the snakes and thinking up different ways of arranging them.